Allas Sea Pool Helsinki's Expansion Plan Takes a Step Forward
Nordic Urban is thrilled to announce a significant milestone in our mission to make Allas Sea Pool Helsinki a permanent hub for urban recreation and well-being. Following six successful years along Helsinki's main waterfront, our request for a development reservation received approval from the city's Urban Environment Committee on August 29th. Designed to cover approximately 5,500 square meters, the new facility will continue to focus on delivering residents and visitors great experiences in swimming and well-being as well as fostering a vibrant urban culture in the city center.
The envisioned Allas Sea Pool 2.0 will feature:
An expansive floating swimming pool deck, complemented by extensive sun-chair lounging areas
A state-of-the-art sauna world, complete with indoor spa amenities and a variety of wellness and exercise options
A year-round event garden, featuring comfortable outdoor terrace seating
Enhanced café and restaurant spaces with diversified offerings
A dynamic event calendar, featuring concerts, live performances, social events, seminars, and workshops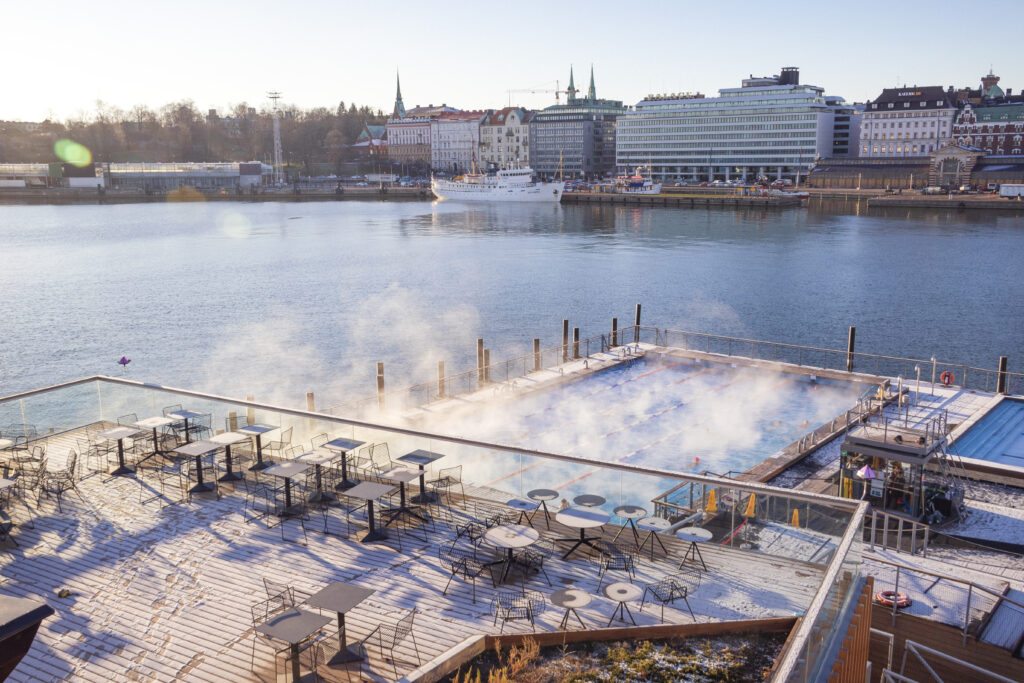 In partnership with the City of Helsinki, we aim to transform Allas Sea Pool from a temporary attraction into a permanent cornerstone of city life. To achieve this, we will collaborate on a new zoning plan for the site. This will ensure the facility's long-term role in enriching urban culture and recreation. Steering this ambitious transformation will be the results of an upcoming international architecture competition.
We expect to receive the Helsinki City Board's final approval to proceed with the comprehensive remake project in the coming weeks.