Nordic Urban is excited about the possibility to deliver on the vision of bringing public floating pools back to New York City. We have been selected as one of two parties to conduct due diligence for a self-filtering swim facility in the East River of New York City in response to a Request for Expression of Interest (RFEI) issued by New York City Economic Development Corporation in 2019.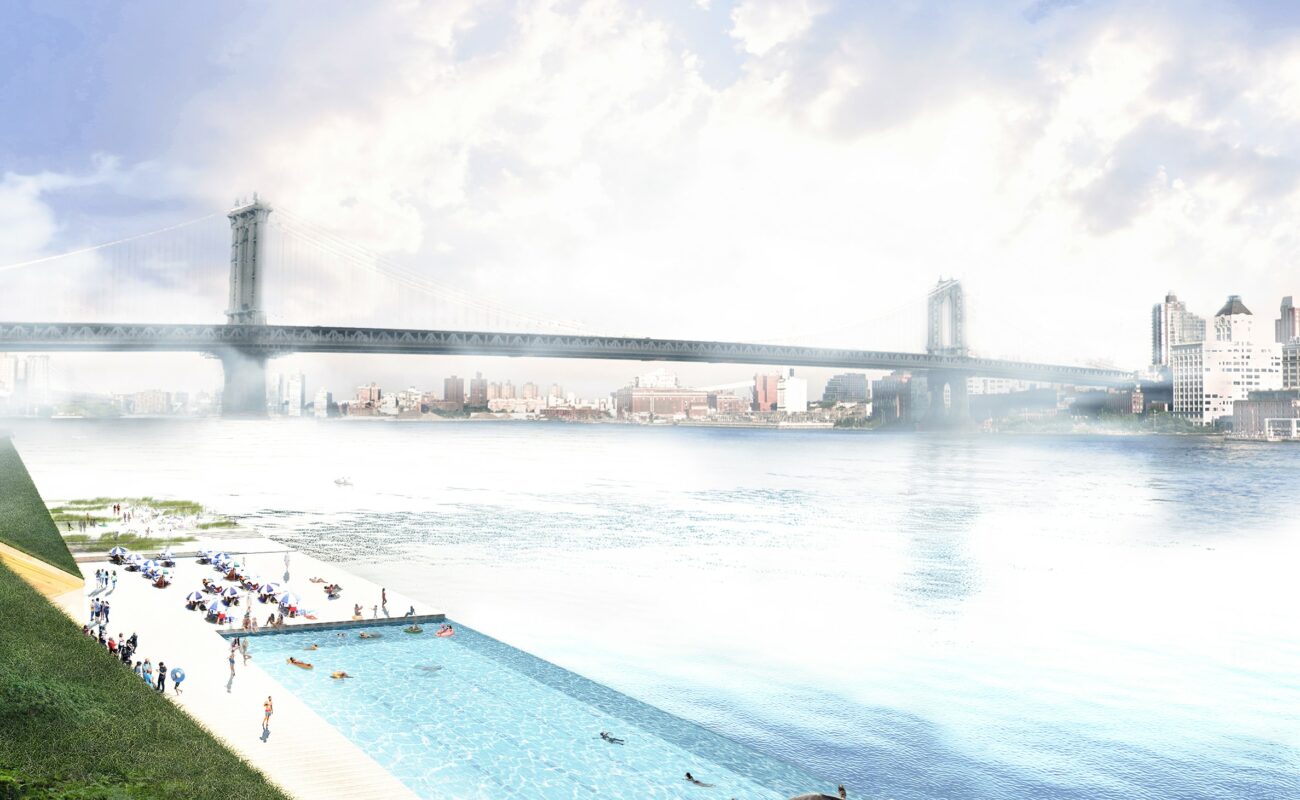 Image and architectural design © OOPEAA, concept and project by Nordic Urban.
Our proposed East River facility aims to feature natural water pools filtered by state-of-the-art filtration technology – which often includes some combination of mechanic and bio-filtration and UV light – to purify the water without the use of harsh and polluting chemicals like chlorine. A bio-filtration system can clean up to three million gallons (11.4 million liters) of river water per day.
We are looking forward to working with the local neighborhoods and the key federal, state and city permitting agencies to develop a final proposal that ensures safe swimming and environmental enhancements while providing an inspiring place for New York's vibrant and diverse citizenry to come together.