Nordic Urban is developing a fully floating well-being hub in the Aurajoki river in the city center of Turku. The project was initiated in 2018-2019 when Nordic Urban's (then Töölö Urban) proposal was selected as the winner in the city's "Cultural River Raft" competition that searched for ideas to add activities along the riverfront. Turku's authorities are currently updating the zoning plans for the area based on our designs.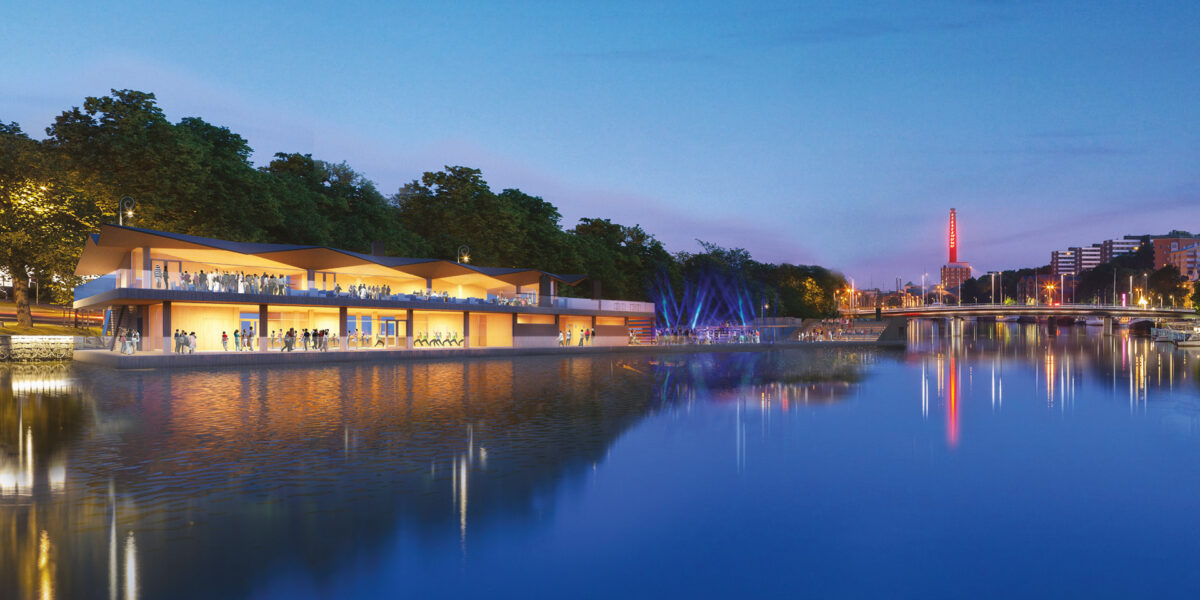 The hub will offer a wide range of well-being services: two heated swimming pools (27 C) and a river water pool, saunas, a restaurant, and event and wellness spaces. Besides providing swimming and bathing experiences right in the heart of the city, our facility will also host an impressive cultural program. It will be planned and organized in co-operation with the community and local producers. The structure's amphitheater-like terrace level is designed to serve as a venue for concerts, movie nights, and more.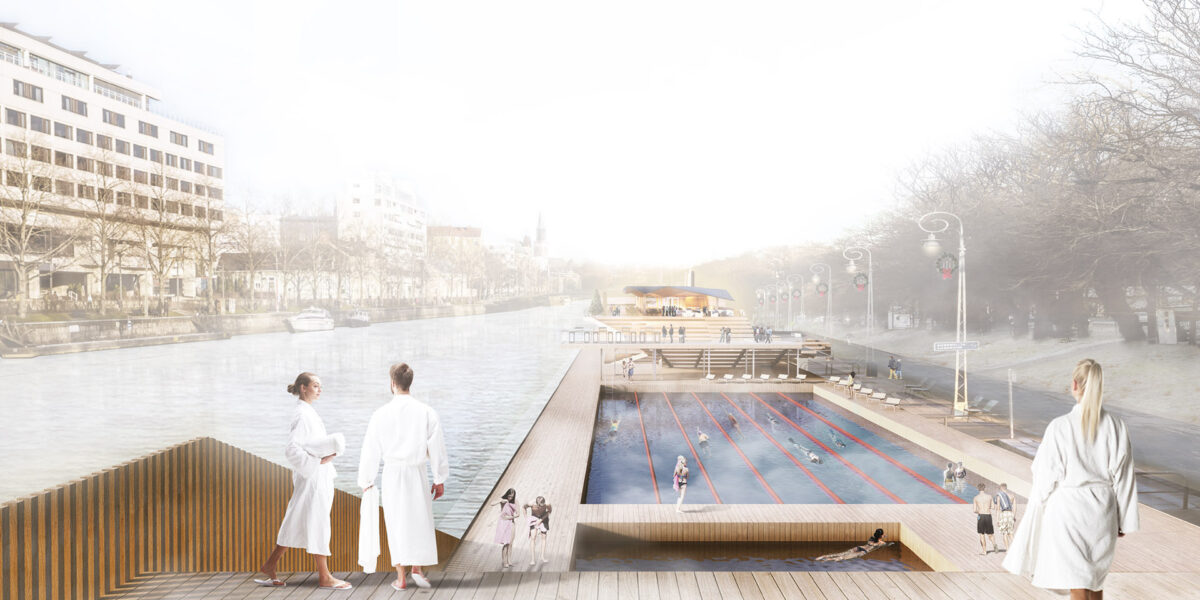 Nordic Urban's new hub will create a new attractive riverside destination for both locals and visitors. The facility's multifaceted architecture and versatile activity offering provide an opportunity to experience the city from a new perspective, greatly broadening the city's urban experience.