Allas Sea Pool Helsinki is Nordic Urban's proof of case for the Allas concept. Our Helsinki hub is a thriving floating all-year-round well-being destination for residents and tourists alike. It sits in the heart of the city, a few steps away from the Market Square and Presidential Palace and offers the public an updated version of Helsinki's historic sea spa culture. The globally unique facility hosts three outdoor swimming pools, Finnish saunas, a café and a restaurant, a rooftop terrace, an activities-filled courtyard, indoor community and meeting rooms, and wellness spaces.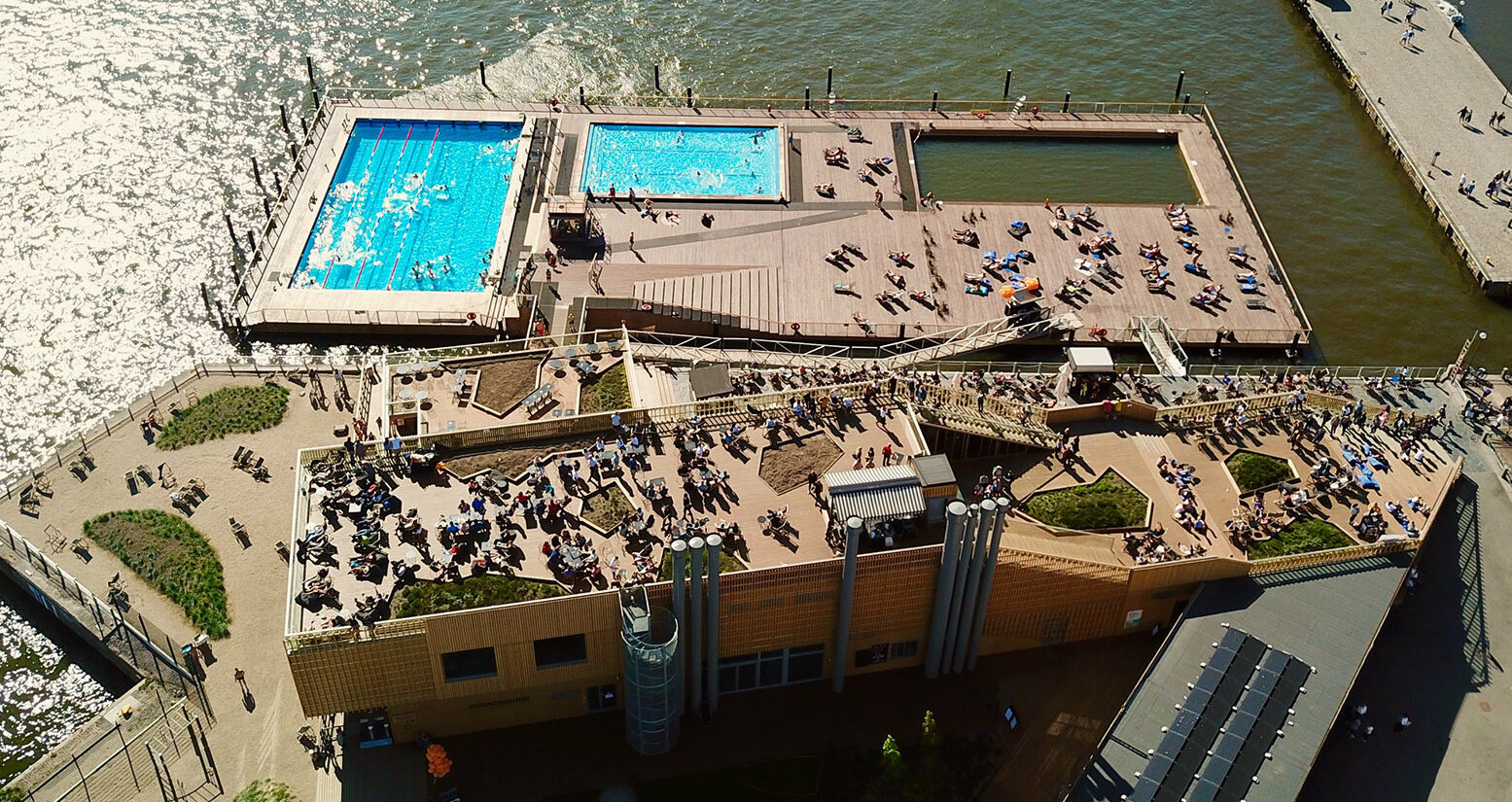 Allas Sea Pool Helsinki's story began in 2013 when Nordic Urban's predecessor, Töölö Urban, started a local movement to take over Helsinki's underutilized waterfront by introducing the idea of a floating swimming facility next to a parking lot. Following a multi-faceted process and much local support, the idea finally came to life when Allas Sea Pool Helsinki opened in 2017.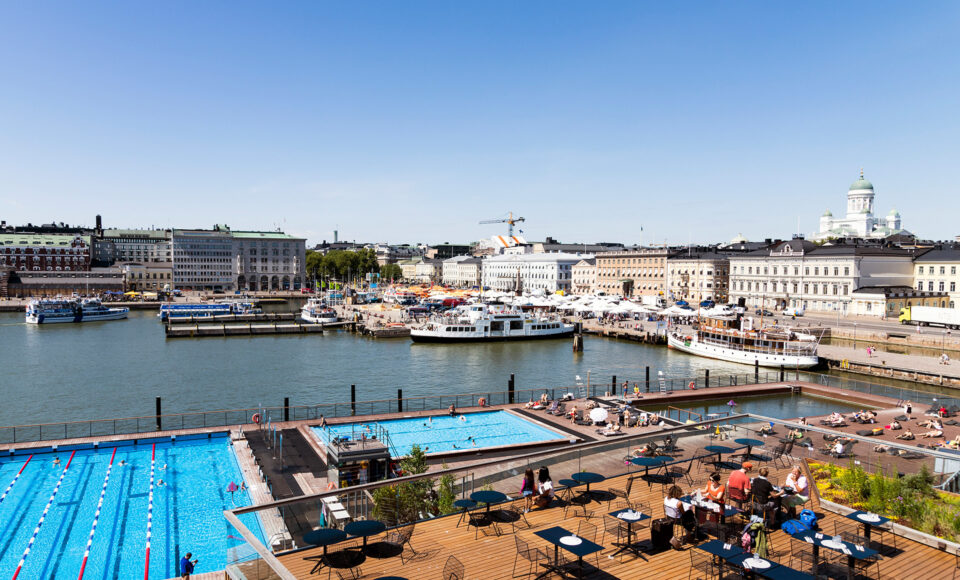 The popularity of Allas Sea Pool has exceeded all expectations. It has rapidly become one of the city's most important landmarks and tourist attractions. In 2018, the first full year of operation, the hub attracted altogether some 800,000 visitors. Allas Sea Pool has also won several awards, and in 2018 it featured as the main destination in the City of Helsinki's travel marketing. Nordic Urban continues to develop its services and solutions at Allas Sea Pool so that urbanites from near and far can continue to relax by the magnificent harbor views in a sustainable and enjoyable way.
The total size of the facility is about 9,000 sqm., with a floating area of 3,000 sqm. and 2,000 sqm. of buildings on land.
800,000+ annual visitors; 300,000 pools and saunas users, 300,000 café & restaurant patrons, and 200,000 other guests.
Three swimming pools: A heated main pool (25x15m), a heated children's pool (17x12m), and a sea water pool (25x12m).
The facility grounds can accommodate 3,500 people at a time or 10,000 visitors a day.
500+ community and corporate events a year.
The total investment in buildings, pools, technical facilities, and furnishings is approx. 12 million Euros.