A floating bathing facility at Sukkerbiten is an opportunity to make the industrial harbor area a place that can thrive throughout the year and broaden Oslo's urban experience for both residents and visitors in a sustainable way. We seek to create lasting values and good experiences for thousands of people in close collaboration with Oslo's politicians and residents.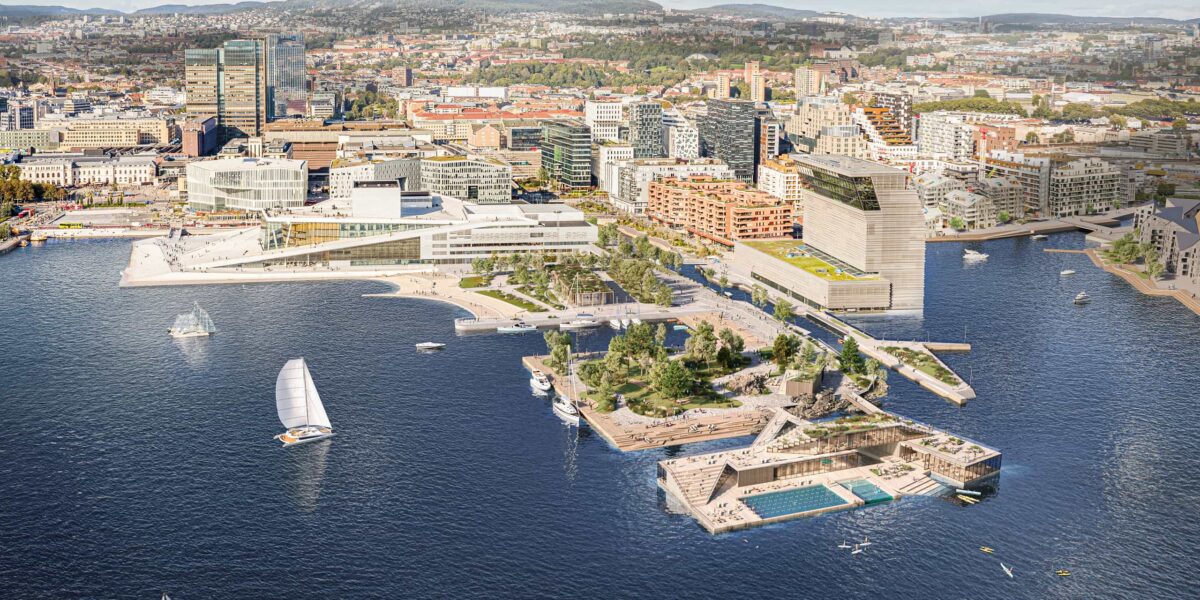 An illustration of the Allas concept at Sukkerbiten. The real details of the facility will be shaped in close dialogue with Osloers and local agencies. Image: Architectural prototype Martian Republic, concept & project by Nordic Urban.
Our vision in Oslo is to support and add value to the aim for turning the area of Sukkerbiten island into a green oasis for the public by introducing a widely accessible floating Allas hub on its shores. This is in line with Oslo's strategic goal to establish more bathing areas and swimming facilities along its waterfront and the fjord area.