Green light for Allas Pool Stockholm
Nordic Urban has been granted a building permit from the City of Stockholm which clears the way for its floating harbor baths facility at Munkbrohamnen. The decision was made on June 22.
Nordic Urban and the City of Stockholm also released updated architectural imagery of the Allas Pool Stockholm facility. The floating and mostly wooden structure will be anchored a few meters out in Lake Mälaren, right next to the entrance to Riddarholmen from the Gamla Stan subway station.
Allas Pool Stockholm's design and services offer have been carefully crafted to meet location-specific needs. The guiding lights have been the opinions of Stockholmers, which we have collected during the past year, as well as the historic values surrounding our sensitive location next to Gamla Stan and Riddarholmen.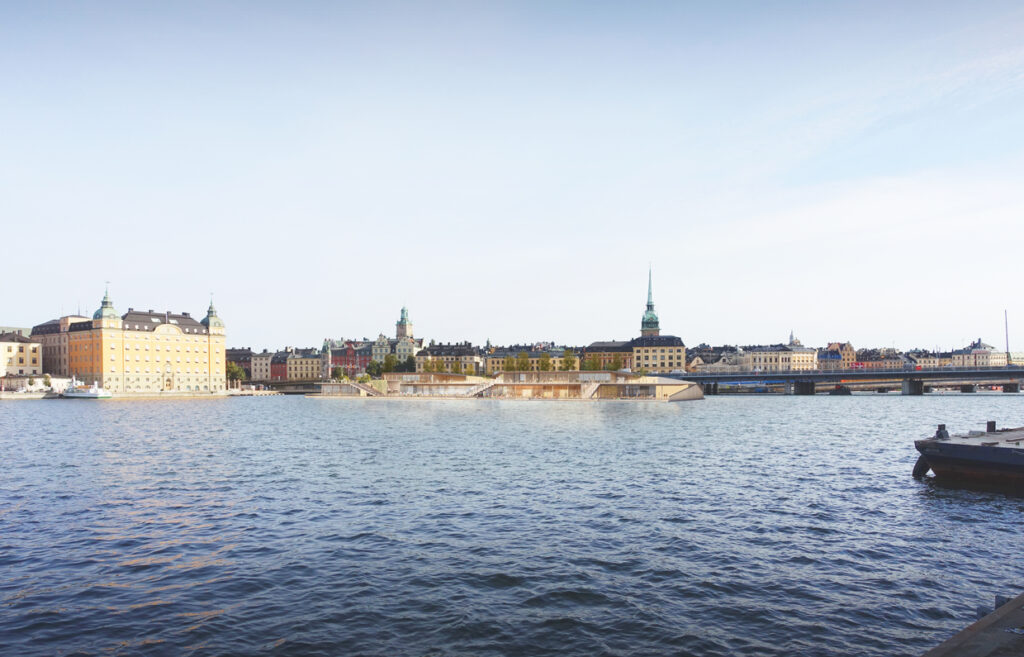 The proposed Allas Pool Stockholm facility will, among other things, offer warm outdoor pools all year round, a lake water pool, six saunas, a restaurant, and a large freely accessible area for visitors who want to enjoy Lake Mälaren and being close to the water.
The facility's construction process will be preceded by thorough environmental impact studies. Environmental values will also guide our work in all following phases. The facility will apply the latest technology in energy, water treatment, and waste reduction. Once operational, Allas Pool Stockholm will be climate neutral in terms of energy consumption.
"The facility is for all Stockholmers, all year round. It is a place to admire the water and views. Munkbrohamnen is underutilized today but the harbor baths will open the area for Stockholmers to enjoy", summarizes Raoul Grünstein, CEO of Nordic Urban, about the value of the project.
Read more about Allas Pool Stockholm.
Images and architectural design © OOPEAA, concept and project by Nordic Urban.