Nordic Urban Pursues Continuation for Allas Sea Pool Helsinki
Nordic Urban is seeking a development reservation from the City of Helsinki to maintain and enhance the activities of Allas Sea Pool at the waterfront in central Helsinki. Our aim is to establish a permanent waterfront haven for well-being and urban life in its existing location as well as to significantly enhance the visitor experience at Allas Sea Pool by renewing and enlarging the facility.
The current fixed-term land lease agreement for Allas Sea Pool with the City of Helsinki is due to expire at the close of 2030. To sustain operations beyond 2030, an architectural competition and a subsequent alteration to the area's detailed zoning plan will be necessary.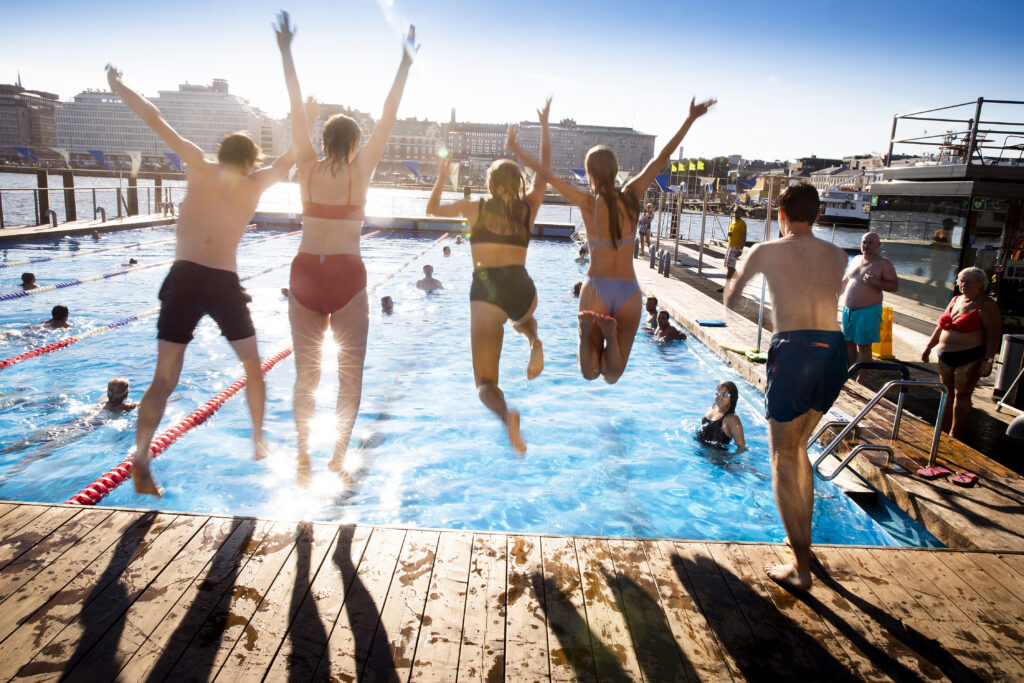 A central goal for the upcoming architectural competition is to expand and improve Allas Sea Pool's sauna and bathing facilities. This will allow visitors to relish their time by the sea, exercise, and participate in leisure and well-being activities in a central location throughout the year.
The competition will also emphasize an outcome that exhibits exceptional architectural quality and seamlessly integrates the new buildings into the urban landscape and preserves the maritime character and significant sightlines of the area. Additionally, the design will prioritize energy-efficient construction and usage, as well as minimize the facility's environmental impact.
Nordic Urban's development reservation request is anticipated to be processed in early summer 2023, coinciding with the decision-making of Helsinki's design principles planning process for the eastern portion of the South Harbor. The broader objective of the City of Helsinki is to incorporate new developments in the area, fostering a diverse waterfront district in the eastern part of the South Harbor that bolsters the entire city center's vitality.