Nordic Urban's Oslo ambitions covered by Aftenposten
The Norwegian newspaper Aftenposten wrote an update about Oslo city council's vision to advance the introduction of an all-year-round floating swim facility on the city's waterfront. The idea stems from Oslo's strategic goal to establish more bathing areas and swimming facilities along its waterfront and the fjord area.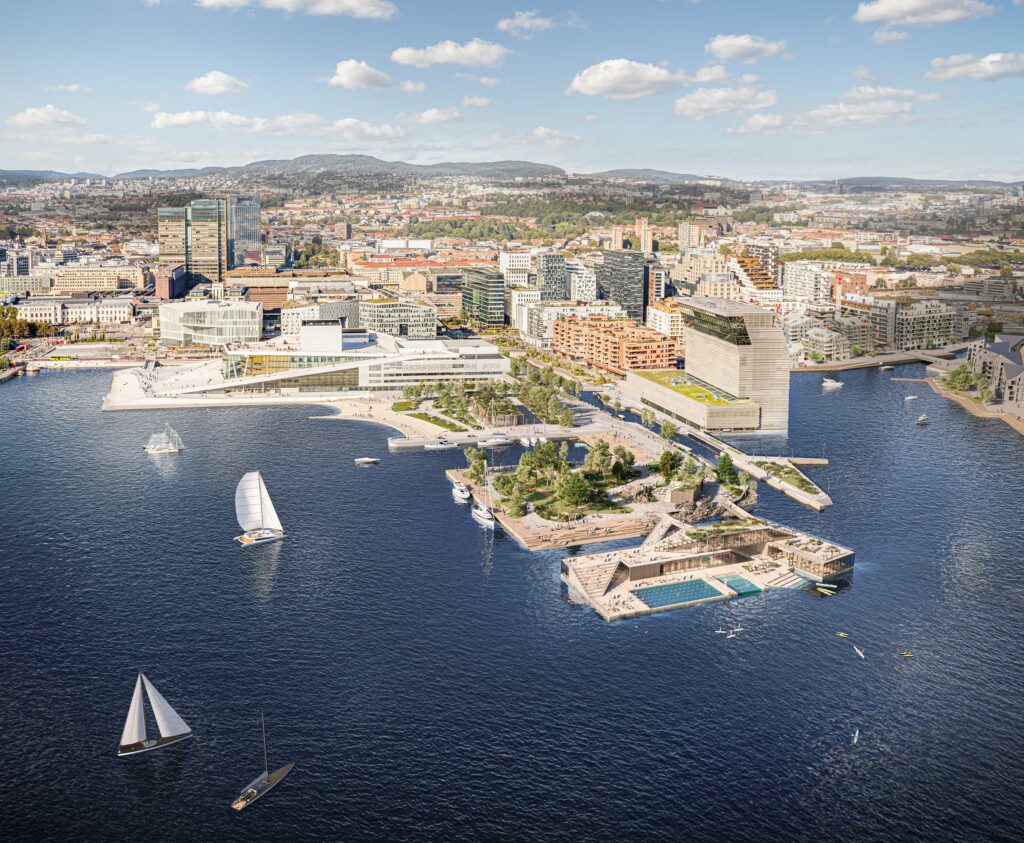 Nordic Urban is also featured in the story as it intertwines with our vision to broaden Oslo's urban experience by a widely accessible floating Allas wellness hub. In 2018, Oslo's city council asked the planning authorities to study the best locations for the desired swim facility, and Sukkerbiten island came up on top as most promising. We, too, have identified Sukkerbiten to hold most potential for creating lasting values and good experiences for thousands of Osloers.
Nordic Urban's CEO Raoul Grünstein summarizes the benefits of the location in Aftenposten: it is central and accessible for many visitors. Our vision is to have the entire facility including pools, saunas, terraces, and restaurant float on the sea. "The project will be privately financed with an estimated investment of around NOK 200 million", he concludes.